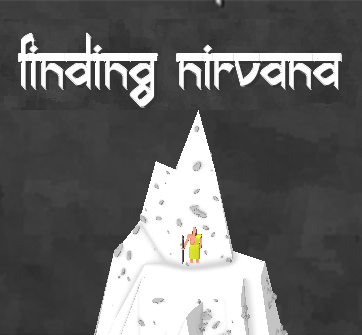 Finding Nirvana
A downloadable game for Windows, macOS, and Linux
The GMTK Game Jam theme was "Only One", so we came up with the idea to make a puzzle game where you complete multiple levels using the same input sequence (only one path).
You control a monk travelling through the different "planes of existence" at the same time to reach "nirvana".
Use the arrow keys to move and R to reload the level.
Life is choice after choice, but when the PLANES OF EXISTENCE start collapsing, there remains ONLY ONE PATH to nirvana.

Creators:
- Bram Diericx (coding, design)
- Lorin Werthen (coding, design, music)
- William Ghysels (design, art)
Install instructions
Windows: Unzip and run FindingNirvana.exe
MacOs: Unzip and run FindingNirvana.app
Linux: Unzip and run FindingNirvana.x86_64
If the game doesn't launch you might need to run `chmod +x FindingNirvana.86_64` first
Download